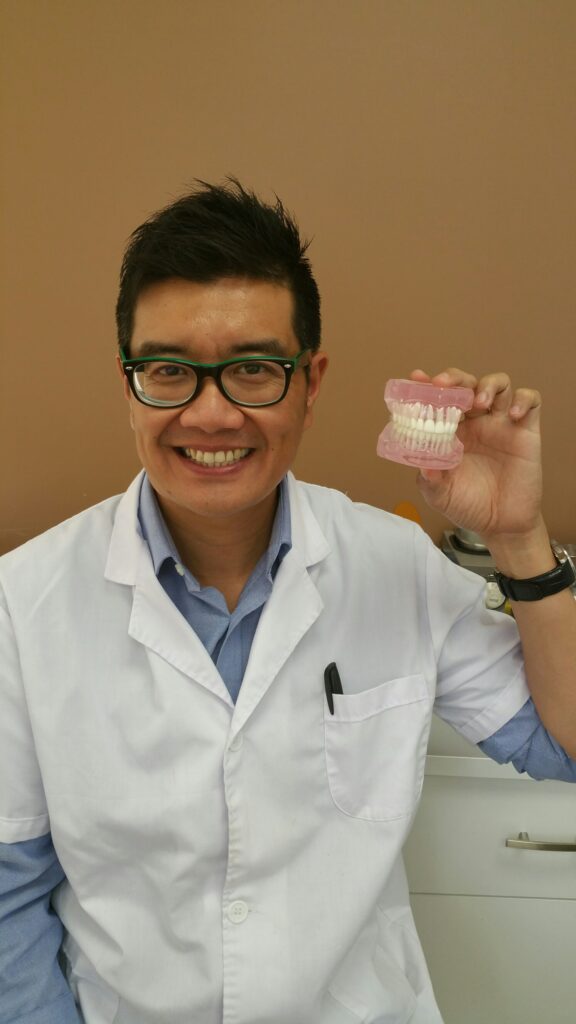 Sham Chung is from dentist family and has more than 20 years' experience in dental industry. He received extensive onsite training in his father's dental office since early age and after he chose to focus on denture career and become a denturist.
Sham Chung DD has creative hands and eyes on details, which is important to select the right type of teeth, help patients to get the confidence in smile. Extensive experienced in working with patients who suffer from teeth lost, and finding the best fit denture or implant solution.
"My goal is to provide our patient the finest quality denture care and help them to build the healthy life style."
Going to a Denturist vs other dental professionals?
Your Denturist listens to your needs and personally handles every step in the construction of your denture: from the first impression to the last adjustment. There is no middleman in the fabrication of your new denture – the Denturist has an on-site laboratory to produce your personalized dentures. Your Denturist is the ideal person to instruct you in the daily maintenance of your denture. He/she will advise you how often your denture should be adjusted in order to ensure the comfort, effectiveness and esthetic appearance that you expect. After all, Denturists specialize in dentures and related removable appliances.