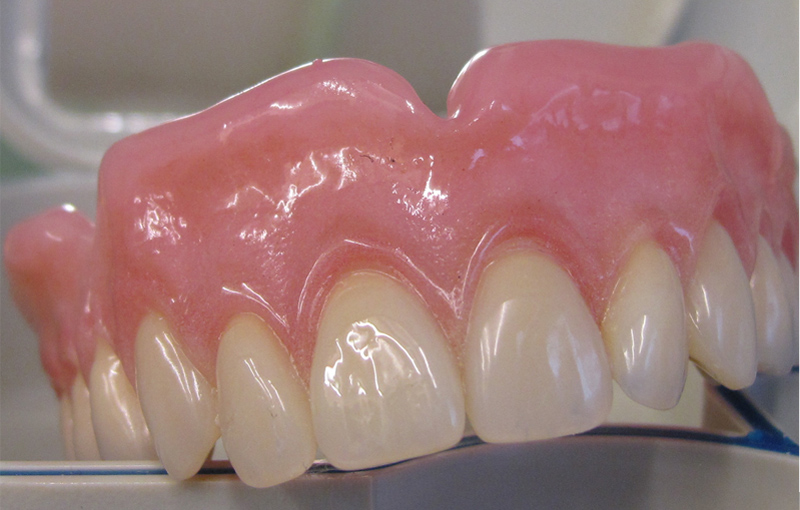 PREMIUM PERSONALIZED DENTURES
Precision Equilibrated Dentures are designed for the client that requires a personalized denture that utilizes premium materials and precision techniques due to difficult oral structures, inconsistent bite or severe bone resorption. With premium personalized dentures, esthetics, comfort, fit and function combine to allow your smile to look and function more naturally. Premium Dentures restore the natural contour of your lips, facial muscles and smile.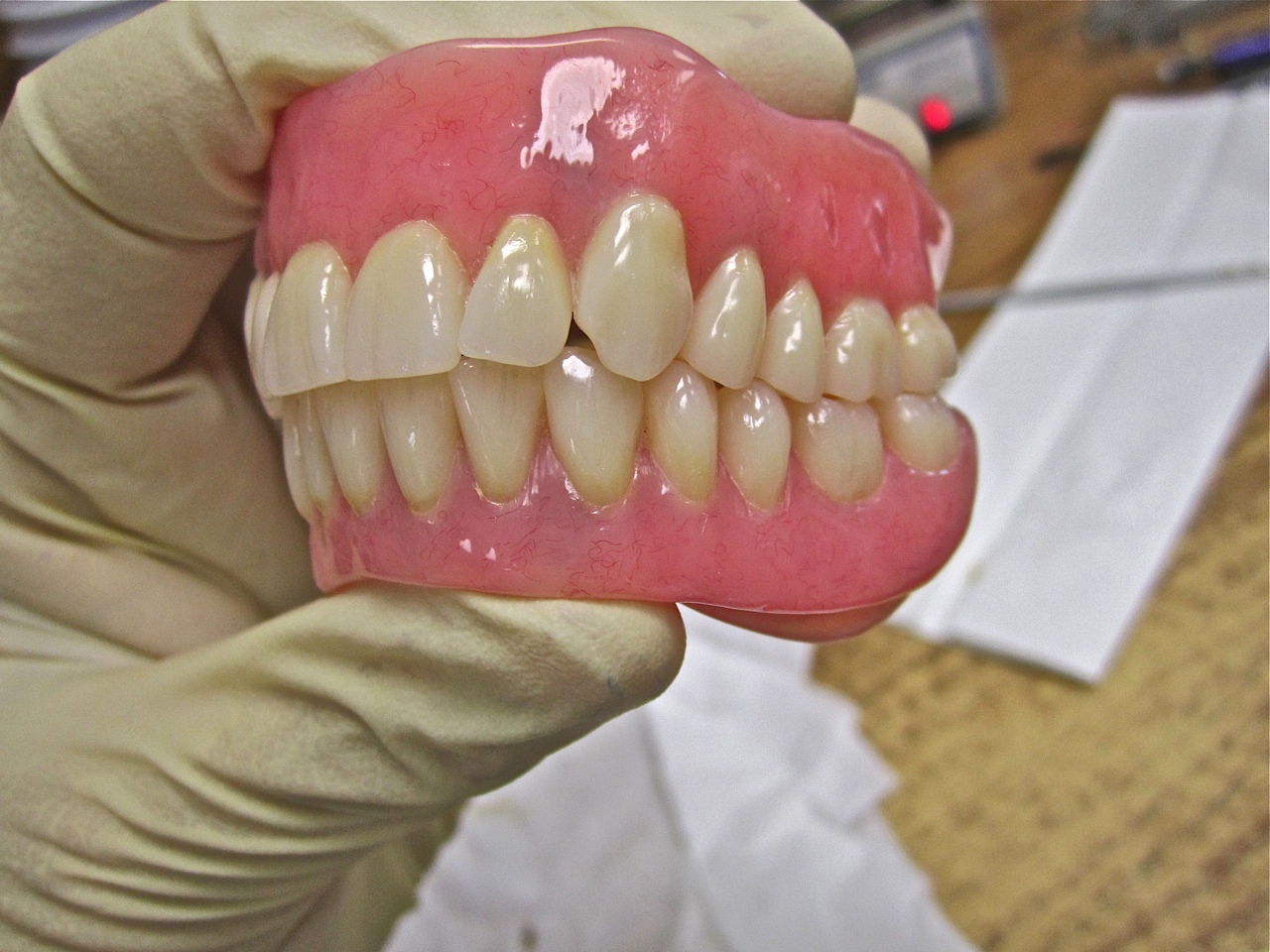 COST EFFECTIVE FIT COMFORTABLE
Standard dentures fit comfortably, are cost effective and provide all the necessary requirements for missing teeth. Standard Dentures are designed for the average patient using basic tooth shades and shapes. Provided the client maintains, cleans and receives regular check-ups, Standard Dentures will last for many years.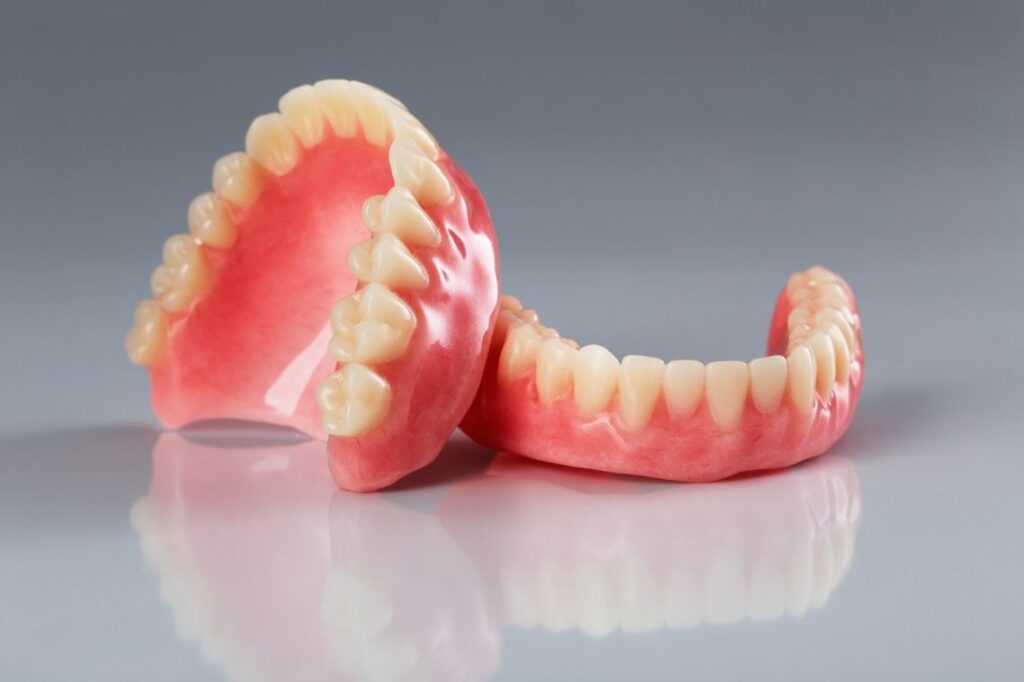 SAME DAY DENTURE AFTER EXTRACTION
To avoid the situation of being without teeth, your Denturist will implement the immediate denture technique. ­This involves taking impressions of your mouth while your natural teeth are still present. Your Denturist is then able to fabricate a denture in the likeness of your natural teeth, or make any necessary modifications you may wish.
When your natural teeth are extracted, your immediate denture is then inserted. With this technique, you have avoided having to go without any teeth while you go through the healing process.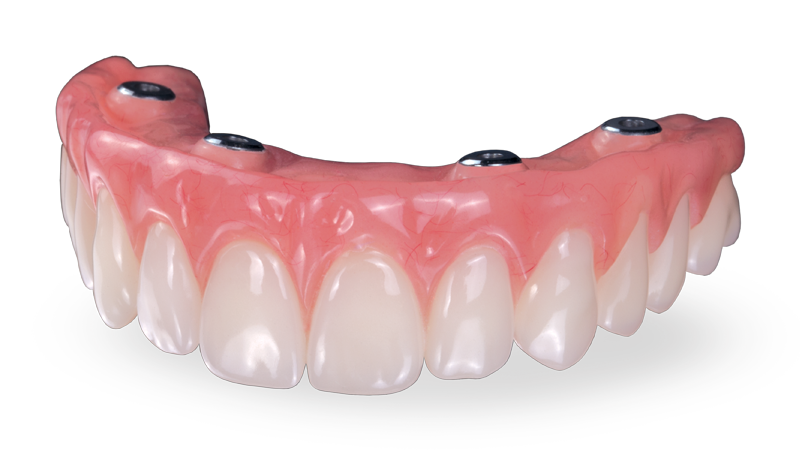 MORE STABLE AND FEEL REAL THAN MOST TYPES OF DENTURES
Millions of people experience difficulties associated with missing teeth. These difficulties can severely undermine your self-confidence and quality of life.
Missing teeth can compromise your health, eating habits, speech and appearance. When teeth are lost, bone loss usually occurs, which in turn can affect your denture. This can result in the denture becoming loose, which may cause difficulty in stabilization of the denture, decreased chewing ability, and deterioration of the jaw structure over time.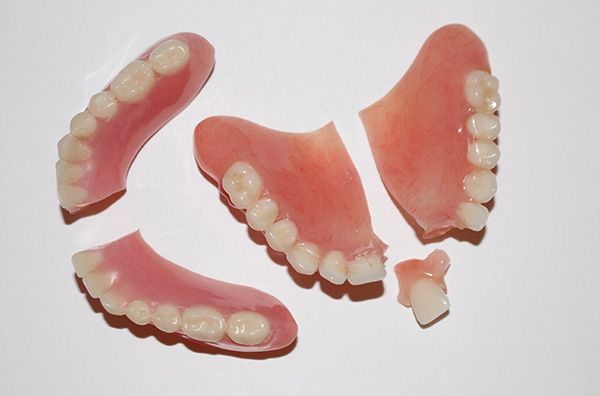 ADD TEETH REPAIR BROKEN DENTURES
Rebase, Relines, Repairs
Broken, worn or ill-fitting dentures need not always be replaced. In fact, your Denturist can assess very quickly if you're a candidate for a rebase, reline or repair. In the case of repairs, your Denturist can often offer same-day service.
REBASE
Rebasing is usually done when the denture teeth have not worn out in comparison to the denture base material. It is a process of retrofitting dentures by replacing all of the acrylic denture base with new acrylic, which provides a stable denture without replacing the denture teeth.
RELINES
This consists of adding new base material to the tissue side of a denture so it fits properly. Relining can restore your denture to a "like new fit". Your Denturist will need to take an impression inside your existing denture.
Relining affects only the fit of your denture and will not change the appearance or other aspects.
Relines are required when tissue changes occur due to resorption (shrinkage). Resorption can take months or years to happen.       
It can be due to:
– loss of weight
– loss of teeth
– loss of bone
– normal ageing
– disease or illness
REPAIRS
In most cases, your Denturist can restore an existing broken or cracked denture to its original state. Repairs may be required when breakage or chipping occurs, when one or more teeth need to be added to an existing denture (due to tooth extraction), or because of wear and tear.
Most repairs can easily be done in one day. If your denture requires a repair, it may be indicative of underlying problems, including age of the denture, worn teeth, or poor fit. Your Denturist is the professional who can best explain how to prevent denture breakage from occurring.